UPDATE July 22: Republicans issued a statement that the unveiling of the portrait will take place Aug. 1.
—–
Colorado Republicans now aim to unveil a portrait of Trump at the Colorado Capitol Aug. 1
The painting, paid for via a grassroots fundraising campaign led by former GOP State Senate President Kevin Grantham, was first intended to be on a wall in the Capitol rotunda by early January. Then the target date moved to April.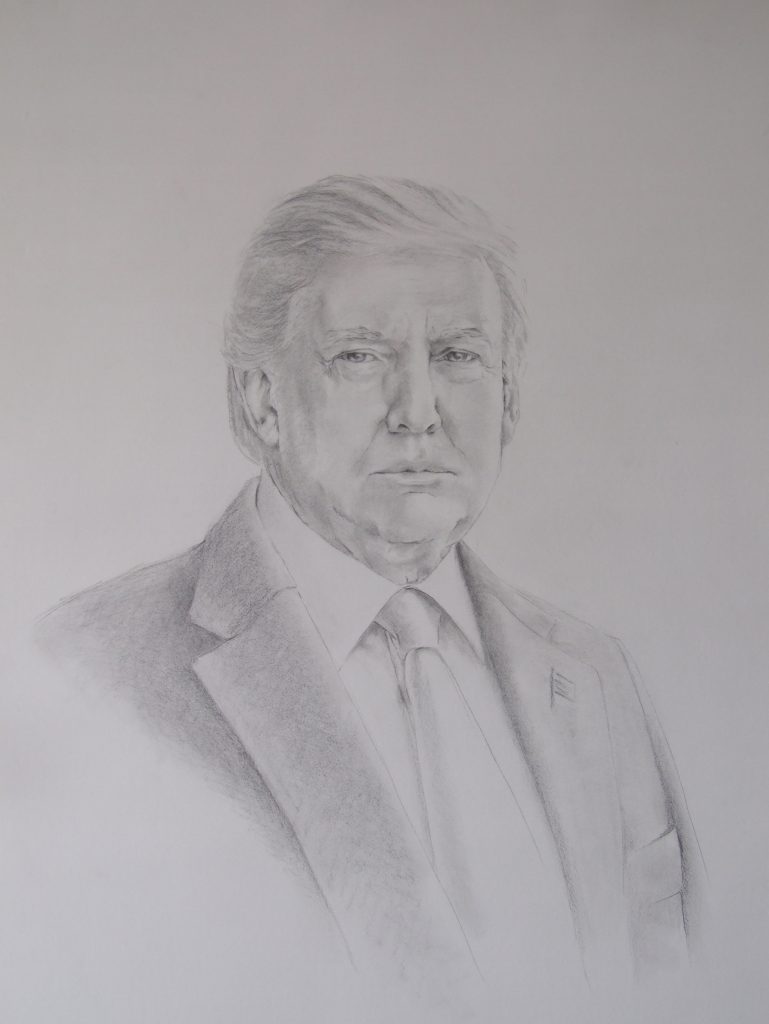 Then Republicans tried to snag Trump himself to attend an unveiling ceremony, during the president's trip earlier this month to Colorado Springs to speak at the Air Force Academy graduation.
Now the goal is to have the portrait, which has been completed and is in storage at the Capitol, on public display in July, according to a source. No details on a possible unveiling ceremony have been released.
Colorado Springs artist Sarah Boardman, who was commissioned to create the portrait, has said her work portrays the president with a "serious, non-confrontational" and "thoughtful" expression.
Trump's likeness would hang next to paintings of former Presidents Obama, Clinton, and Bush.