After months of intra-party disputes spilling into the press, El Paso County Republican leaders reached an agreement with one another and with state party chair Congressman Ken Buck to work together to elect GOP candidates and to play nice in the media.
A letter signed over the weekend summarizes the results of a mediation process led by Chairman Buck.
Agreed-upon items include the El Paso GOP cutting checks today to three targeted races, two statehouse seats and one county commissioner campaign, as well as an agreement for all parties "to not actively criticize each other and party actions in the media between now and Election Day."
The letter, obtained from a source, also outlines a promise that El Paso Republican Chair Vickie Tonkins will permit a post-election discussion about the removal of former treasurer John Pitchford, who was removed in a vote that Tonkins declared to be invalid.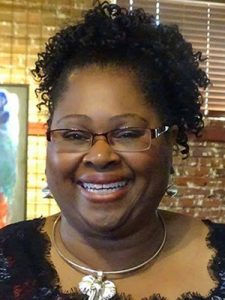 The rest of the agreement focused on what would typically be standard-issue cooperation between county and state parties to win elections: list-sharing, recruiting volunteers, and joint fundraising emails.
In addition to disbursing checks on Oct. 5, Tonkins promises to send an email endorsing all El Paso County Republican candidates on Friday, Oct. 9.
Attempts to reach Tonkins by phone and Facebook message were unsuccessful. Chairman Buck likewise did not immediately reply to an email request for comment. This article will be updated with any responses received.
El Paso County GOP Executive Committee Member Missy Ward characterized the letter as "[Republican Party Chairman] Ken Buck caving to yet another attempt by the fringe RMGO zealots to silence the dissenting voices within the party that object to their bullying tactics."
RMGO stands for Rocky Mountain Gun Owners, the far-right gun advocacy group which supports Tonkins' ally Rep. Dave Williams, another of the signatories to the letter. The group has for years found itself at odds with more moderate "establishment" Republicans who generally support a less dogmatic approach to state politics.
The letter also assigns tasks to longtime Republican leader and current Colorado Springs City Councilmember Wayne Williams. He's responsible for working with El Paso GOP Vice Chair Wendy Miller to obtain and share the county party's Central Committee list.
Williams helped manage the mediation that was conducted by Chairman Buck. In an email to fellow El Paso Republicans, he explained that the goal was to "win critical elections over the next 30 days… No mediated agreement is perfect," Williams continued, "but we believed that was the best agreement possible and that sending $10K to these critical races could be the difference between victory and defeat."
Yesterday, El Paso County Commissioner Holly Williams, who is married to Wayne, filed paperwork with the Secretary of State's office for a new "527" political group affiliated with the Sunrise Republican Women Club.
The group's purpose? "Encourage loyalty to the Republican Party and its principles; promote an informed membership, work for the election of Republican party nominees;"
Read the full text of the letter below:
El Paso GOP Mediation
October 3, 2020
Following the mediation of the El Paso County GOP, led by Colorado GOP Chairman Ken Buck, the undersigned agree to the following resolutions in a good faith effort to bring unity to the El Paso County GOP's efforts:
Resolutions
El Paso County GOP Chairman will disburse checks to the agreed upon targeted races In El Paso County. Checks will be disbursed on October 5, 2020. Payments go as follows:
a. HD17 (Blancken): $2,000
b. HD21 (Bradfield): $2,000
c. El Paso CCD3 (VanDerWerf): $6,000
Support of walk days organized by El Paso County GOP & Sheryl Glasgow In final stretch of elections. Continue to help promote, recruit volunteers, and make voter contact organized together.
All parties agree to not actively criticize each other and party actions In the media between now and Election Day, November 3, 2020.
The Colorado GOP will draft a fundraising email promoting the three targeted candidates in El Paso County and the El Paso County Republican Party. That fundraising email language will be sent to El Paso County GOP Chairman to be sent out via the El Paso GOP distribution emails.
The El Paso GOP Chairman will allow the issue of the removal of the Treasurer on the December 17, 2020 El Paso GOP Executive Committee agenda, at which time the Executive Committee will vote on and decide what type of 2/3 vote requirement is necessary for the removal of the
Treasurer. The decision of the El Paso GOP Executive Committee will be final.
El Paso GOP Chairman will send an email highlighting all of the 2020 candidates and offering her endorsement and the endorsement of the Party for those candidates. This email will be delivered on October 9, 2020.
The El Paso GOP will acquire and distribute the official El Paso County GOP Central Committee list to all elected officials and Party officers by the end of the year.
a. Wayne Williams will work with El Paso GOP Vice Chair Wendy Miller to acquire a copy of the list and deliver to El Paso GOP Chairman Vickie Tonkins.
b. The final Central Committee list will be delivered to the Colorado GOP to keep on file. As updates or changes are made, those will be kept current with the Colorado GOP.
i. Final list submitted will be agreed upon by both El Paso GOP Chairman Vickie Tonkins & Wayne Williams.