On Aug. 18, El Paso County Republican leaders filed a report with the Colorado Springs Police Department (CSPD) reporting "multiple thefts" of thousands of dollars' worth of financial records, ID badges, and a laptop computer from their party's headquarters over the course of a year.
Yet despite having filed a police report of these alleged crimes over two months ago and claiming that the missing documents are "vital to their operation," party officers still haven't given CSPD a list of people who had access to the office.
When an investigator followed up on Oct. 5, the party treasurer told him that they're too busy with the election to provide the information.
The report, filed by El Paso GOP Treasurer John Pitchford and President Vickie Tonkins, also claims that "numerous computer files have been deleted," presumably from computers or drives that remain in the office.
Furthermore, the report notes: "All check register information prior [to] 3 April 18 has been removed. All financial / bank records prior to 2017 are missing."
What sort of thief steals old check registers and bank records? Or takes some computer equipment while leaving others, but not before logging on and deleting some files?
The scenario described in the report seems more like political sabotage than random theft, but if so, why aren't the victims making the search for the culprits a top priority?
Reached for comment, Pitchford declined to be interviewed over the phone and asked that questions instead be emailed. Upon receipt of the emailed questions, he again declined to answer, first stating that "they might be above his pay grade" and then citing the upcoming election as reason for being too busy to answer any questions.
Via Facebook message, Tonkins declined to comment.
In the absence of answers to those questions, here's some context on the people involved.
Less than a week prior to Tonkins and Pitchford contacting the police, the rest of the El Paso GOP executive committee stripped Tonkins of her budgetary authority and ability to speak publicly on behalf of the party.
The committee also voted to oust Pitchford, a Tonkins ally, but she refused to remove him. Pitchford in turn defended Tonkins on talk radio, accusing fellow party members of racism.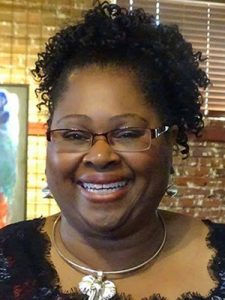 Tonkins had already been censured by numerous members of the Colorado Republican Party for a Facebook post in which she claimed the COVID-19 pandemic was a "psyop," or psychological warfare operation being conducted by the federal government.
As calls for her resignation began to come from several members of her own party, Tonkins, in a statement first reported by the Colorado Times Recorder, refused to step down.
On Oct. 3, Colorado GOP Chair Ken Buck mediated a formal agreement between the state and county parties to distribute county party funds to specific races as well as for the entities not to criticize one another in public. The negotiations also resulted in a promise by Tonkins to permit the county party to vote on the removal of Pitchford at its December 17 meeting.
Report Lists Witnesses
The police report lists two additional witnesses to the crime or series of crimes: El Paso GOP Secretary Elizabeth Riggs and another Tonkins ally, state Rep Dave Williams of Colorado Springs.
Rep. Williams did not return a voicemail requesting comment.
Reached by phone, Riggs said she wasn't aware that a police report had been filed nor that she was listed as a witness. She recalled that back in December of 2019 Tonkins said she believed files may have been removed from the office and had discussed possibly filing a police report at the time, but then nothing happened. Prior to Tonkins becoming chair in October 2019, Riggs said a number of people had access to the office.
"If I were the chair or the treasurer and I thought that these things were happening, I wouldn't wait an entire year to file a police report," said Riggs. "And then I wouldn't put the officer who's in charge of the investigation off to the side in terms of getting him the names of people who had access. Why would you not give him what he needs in order to investigate?"
The police report also includes a statement from the building's owner that "Defund the Police" posters have been found plastered on the exterior walls and the building's dumpster appeared to have been tampered with. The investigator hypothesized that perhaps persons attempting to obtain RNC files had rifled through the dumpster.
The unusual nature of the stolen items–old check registers and financial records–and the apparent reluctance of party officials to help the investigation have led at least some other El Paso GOP members to question whether any thefts actually took place.
Eli Bremer, a former party chair and current member of the executive committee, doesn't buy it.
"Given everything I've seen, I think the whole thing was concocted," said Bremer. "It is probably a fraudulently filed police report, and it's just extremely hard to believe this took place."
A source with personal knowledge of the office states that the office locks were changed in October 2019, and that afterwards, at least initially, only the four officers, Tonkins, Pitchford, Riggs and Vice Chair Wendy Miller had keys. The source also noted that the office did have interior security cameras installed in late 2019 or early 2020, but acknowledged that it's possible they were removed following flood damage earlier this year. According to the police report, Pitchford told the investigator that the building does not have any inside cameras.
Text of Police Report dated 8/18/2020
I am the treasurer of the El Paso County Republican Central Committee and I have been aware of multiple thefts of records, documents, $1,000 dollars' worth of ID badges, and a laptop computer which have occurred since September of 2019.
Additionally, 75% to 90% of all of our operational documents have been stolen out of the office. These include numerous financial documents. Numerous computer files have been deleted.
All check register information prior 3 April 18 has been removed. All financial / bank records prior to 2017 are missing
All of the materials above are vital to our operation. We are wanting to perform a full audit of our financial records and we are unable to do an effective audit of our books due to the missing bank records.
The following individuals have knowledge of the events and actions listed above and can provide more information.
Complainant 1: Vickie Tonkins
Chairwoman, El Paso County Republican Central Committee
Complainant 2: John PitchfordTreasurer, El Paso County Republican Central Committee
Status of the Investigation
Case Assigned on 09/01/2020
On 09/01/2020, I Civilian Criminal Investigator Mike Botto 6270 went to the El Paso County Republican Central Committee located at 5145 Centennial Boulevard in Colorado Springs. I spoke with Mr. John Pitchford. He stated that since September of 2019, their offices have had multiple theft of records, documents, ID badges (which he claimed it has cost over $1200 to replace) He was documenting all of this to create a record of the theft with the possibilities of calling in the FBI.
I asked if they had security procedures in the building, i.e. who had access to what or which rooms and he stated no. There were no cameras inside the building. I then ask if he could provide a list of all of the personnel that have been at their offices and if so, could he also indicated which names have never returned. He stated that he will compile the list and forward it to me at a later date. I left him my business card for him to reach back when is ready.
Mr. Pitchford stated that the owners of the building just placed cameras outside.
The building is owned by the Schendt Engineering which are located on the second floor of the building. The Schendt Engineering Co also filed an online police report for vandalism under case # 20-83319. I spoke with Mr. Chris Ackerman, and he stated that lately there have been posters mainly to defund the police posted on the buildings wall and in addition their dumpster have been messed with. He stated that they had a lock on their dumpster, but it was damaged. All they could see was that all of their garbage was ruffled with.
This Investigator opinion is that since the dumpster is near the GOP facilities it could be construed as belonging to them with the hopes obtaining RNC documents.
On 10/05/2020 at approximately 1230 hours, I called Mr. John Pitchford, and asked if he had obtained the information we had spoken about. He stated that he hasn't forgotten about it, but that due to the election, he has been extremely busy. After this is over, he will reach back. I told him that the case will remain open but inactive until we get the information.
This case is Inactive/Open. Nothing further at this time.