[UPDATE, Jan. 28, 10:30 am: This article has been updated at the end with a response from Councilwoman Nagle after it was published.]
---
"Words can be like tiny doses of arsenic: They are swallowed unnoticed, appear to have no effect, and then after a little time the toxic reaction sets in after all."
— Victor Klemperer, The Language of the Third Reich
Today, Jan. 27, is International Holocaust Remembrance Day. And one of the first things I saw this morning was a note from one of my Tzekifim (Hebrew for sentinels), informing me about this exchange between Boulder City Councilwoman Mirabai Kuk Nagle and Councilman Mark Wallach. It was tweeted out by Boulder journalist Shay Castle, who runs BoulderBeat.news:
(I reached out to Councilwoman Nagle for comment. She has not responded — if she does, I'll update this article.)
The trope comparing Jews to vermin goes back a long time and bridges more than one culture, but Nazi Germany really drove the wheels off that bus.
Consider the example below. The image depicts a Nazi soldier gassing a field of rats, which represent Jews. The caption reads, "When the vermin are dead, the German oak will again flourish."
In 1940, Nazi Propaganda Minister Joseph Goebbels commissioned the production of the film Der Ewige Jude [The Wandering Jew] as a "documentary." In it, filmmakers compare the migration of Jews across the Middle East to Europe over the course of 2,000 years to that of rats, bringing with us disease and destruction throughout our travels. This film was a core component of the Third Reich's propaganda movement, and it was virulently successful in driving anti-Semitic sentiment.
In Mein Kampf, Adolf Hitler was very specific in his choice of metaphor — repeatedly describing Jews as vermin that needed to be exterminated, as opposed to people he wanted to kill.
This isn't to say that dehumanization of others isn't limited only to Jews — other cultures have been victimized by this approach — but it's one that has persisted, and it continues to rear its head in the last few years.
In 2018, a Brooklyn synagogue was vandalized with "Die Jew Rats" scrawled in black marker along with other anti-Semitic messages.
Last year, protesters trotted out the trope again, this time at a stay-at-home order protest April 18 outside the Ohio Statehouse in Columbus.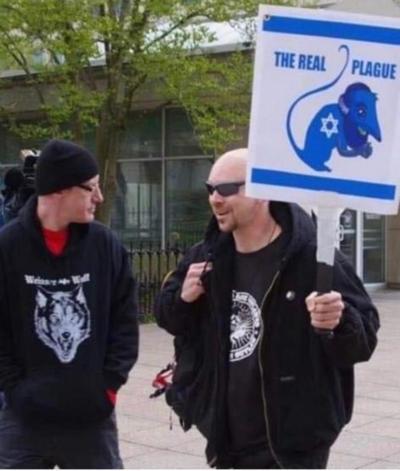 A parade float in Belgium in 2019 featured giant cartoonish puppets of Jews and a Rat perched atop bags of money.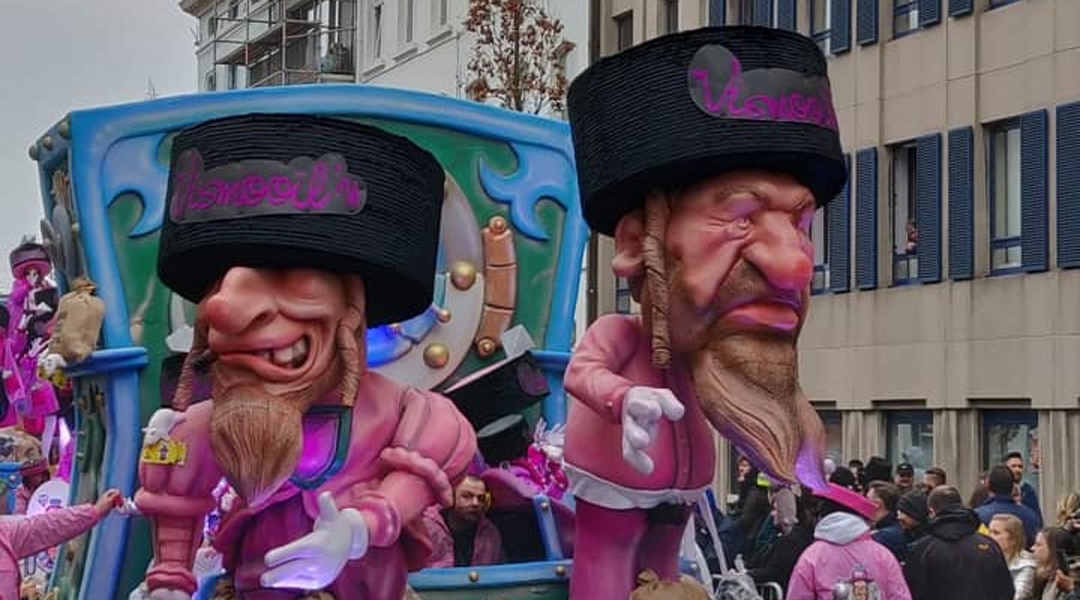 And on and on.
And while it's become en vogue again as far-right authoritarian ideals and xenophobia have crept into political movements around the world, it certainly doesn't mean we need to accept it — especially when an elected official chooses to double down on the stance once it was even brought to her attention. In a world where anti-Semitism has surged to new heights, it's incumbent upon people like Councilwoman Nagle to do better. To think more like a leader. And to lead with more empathy.
UPDATE Jan. 28, 10:30 am: Several hours after this column was published, Councilwoman Nagle responded via email to my request for a comment with the following quote: "All I have to say is I am Jewish." I asked for further clarification or context around her original comments. She has yet to provide any additional commentary.
_____
Unrelated, but worth mentioning:
Last week, the Oregon GOP passed an utterly ridiculous resolution condemning the impeachment of Donald Trump. In the resolution, they called the Jan. 6 insurrection at the U.S. Capitol building a "false-flag event" and likened it to the Reichstag Fire of 1933, an arson attack on the German parliament that was blamed on communist agitators and used by the Nazis to catalyze the appointment of Adolf Hitler as Chancellor. Most historians agree this was a false-flag event. What happened at the Capitol building was not, and the choice of the Oregon GOP to make this insane conspiratorial statement — and comparing it to the atrocities of Nazi Germany — is an absolutely abhorrent decision on their part. Thankfully, after I alerted the Anti-Defamation League to the resolution, they swiftly published a statement taking the Oregon GOP to task and demanding they rescind the resolution. No comment yet from the Oregon GOP.